-For pricing on Rheem commercial water heaters please call 866-977-2537 or email doug@wallingfordsales.com.
-Water heaters: The receiver is responsible to check the water heater for damage, whether it is apparent or concealed. If damaged, the damage must be notated on the bill of lading, signed and dated by the receiver. If damage is extensive to where the water heater cannot be installed the water heater must be refused. Be sure to take pictures of the damaged heater, the box and the information rating plate on the water heater and forward to us. If the water heater damage is not notated on the bill of lading, then the receiver is responsible to file the claim with the carrier and pay for another water heater.:
-Prices are subject to change without notice.

WaterHeaterStore.co
Quality products with wholesale prices are what you'll find at WaterHeaterStore.co.
Contact Us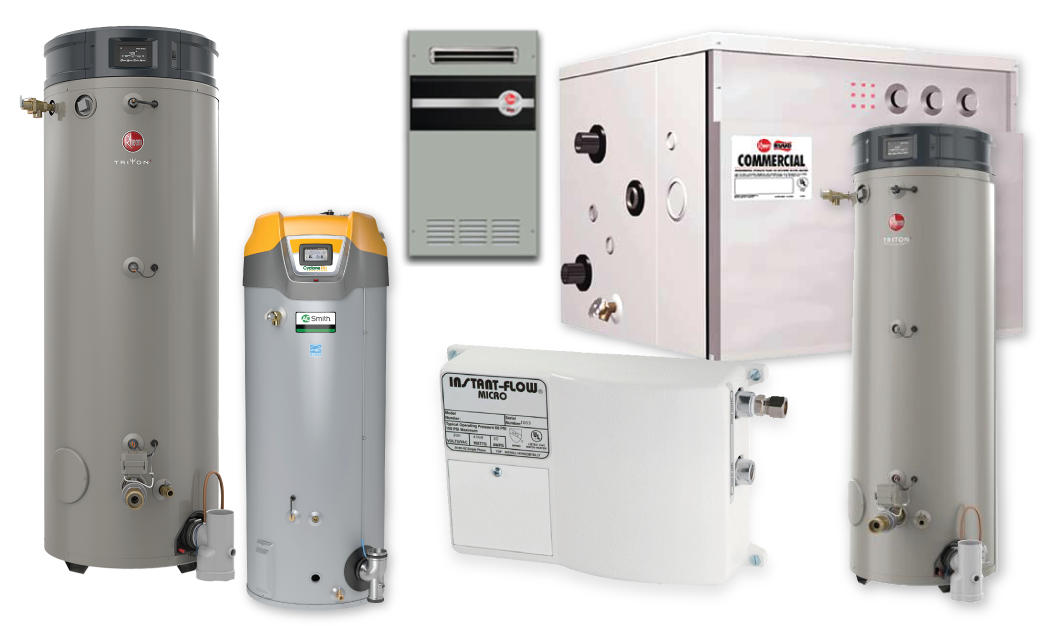 Your Water Heater Resource Center
Our comprehensive online catalog hosts thousands of products in four major categories: Electric water heaters, natural gas water heaters, tankless water heaters, and propane water heaters. Our available brands are some of the best in the country such as A.O. Smith, Rheem, and Chronomite. We offer a variety of energy efficient water heaters that assist you in becoming more "green" and sustainable.
So no matter if you need one replacement water heater or need to order 100 water heaters to keep in stock or for a large project, WaterHeaterStore.co is the site for you.
Water Heater Storage Tanks